Types of Home Fires and Fire Damage in Largo
7/22/2021 (Permalink)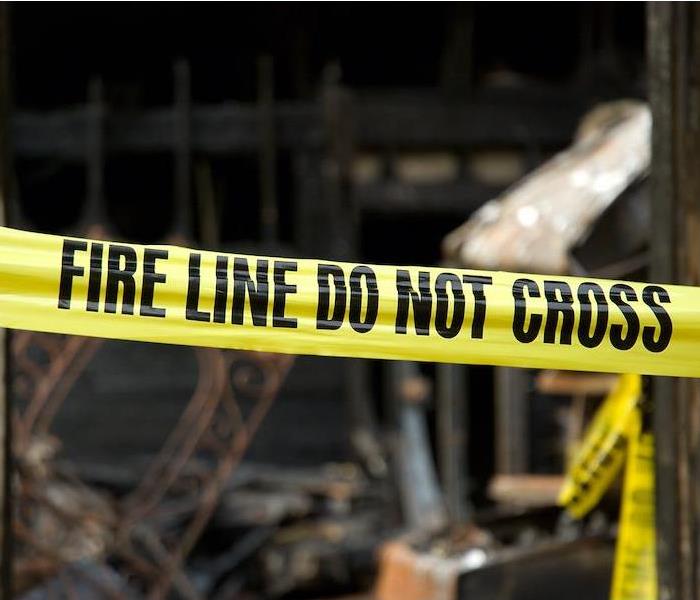 You can depend on our professionals with state of the art equipment to clean up and restore your property so you can return safely after a fire.
SERVPRO Technicians Tackle Fire Damage Methodically After a Fire on Your Property
Although home fires can begin anytime and anywhere in Largo, you should be aware of a few different types of fires. Knowing them can help you to lower or even eliminate the risk of a fire starting in your home.
The most common kind of fire and fire damage in your Largo home is a grease fire in your kitchen. Grease fires are hazardous since they can get out of hand fast and spread from the stove through the whole kitchen and other rooms of the house. Many grease fires happen when a frying pan is left unattended on the stove. They also occur if a pan is overheated and the grease catches fire. These types of fires can seriously injure you and cause extensive damage to your property. Other kitchen fires can include appliance and oven fires. Fires also begin in your kitchen when electricity contacts water.
After a kitchen fire, you need the assistance of a professional fire damage remediation company. SERVPRO has trained and experienced technicians who can help you clean up after fire damage and do so in a timely fashion.
Wiring can Lead to Fire Damage
If your home is older, it may not have the proper wiring to handle the number of electrical appliances many people use today. Old wiring can be frayed or worn, which causes sparks and shorts that can ignite.
Older breaker boxes are built to shut off electrical current when the circuit is overloaded to prevent fire, but these connections are often broken or worn and do not activate the switch.
Lighting can also cause electrical fires, which can be started by improper wiring or the use of light bulbs that are higher in wattage than what the appliance recommended.
Coil space heaters are very hazardous since the coils ignite anything nearby which is combustible. Keep any space heater at least three feet away from anything that can catch fire, including bedding, curtains, furniture, and clothing.
Our SERVPRO staff can assist you with clean up and repair after fire damage. We also clean up water damage from firefighting efforts and help you speak with an insurance agent. We understand that any fire, large or small, is a stressful event, so we strive to make the process of restoration as simple for you as possible.
SERVPRO of Largo can come to your home any time that you need us to help you get your home back to normal. Residents of Largo, Clearwater, and Belleair Bluffs can reach us whenever needed by dialing (727) 586-0060.