Ocean Storms Can Cause Flooding inside Your Pinellas County Home
9/13/2018 (Permalink)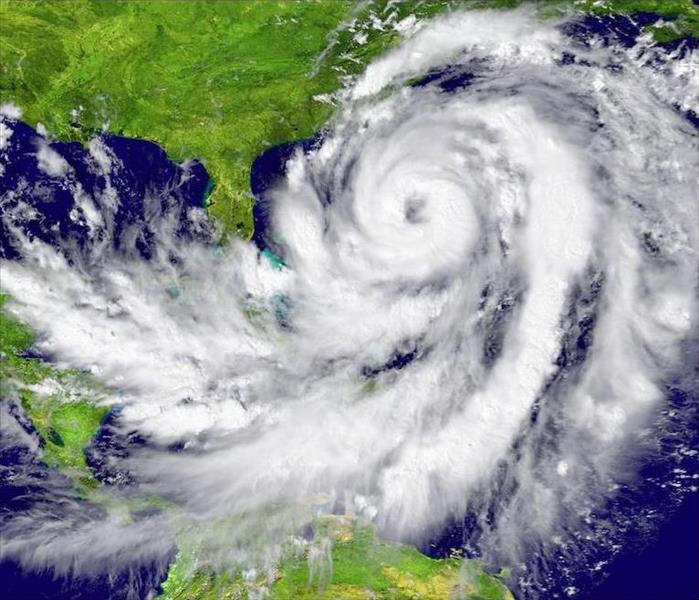 Unfortunately, our beautiful location is often near the eye of a storm. Should your home suffer flooding, call SERVPRO quickly to help prevent mold.
Team SERVPRO Understands the Urgency of Drying Out Your Home After Flooding to Help Prevent a Mold Infestation
Due to the unique geographic location of the western coast of Florida, living adjacent to the Gulf of Mexico can make it easier for ocean-based storms to hit your home hard with flood damage. Being prepared for an emergency is key to ensuring that a severe storm does not cause injury to anyone living inside your home. However, when the storm clears, and the aftermath is present, it is wise to call for professional help to address the damage that the flood did to the structure of your home and your belongings.

Rushing storm waters can carry debris in their currents, making simple work of creating an entry point for the flood damage in Pinellas County to enter your home. All of the excess water that entered your home settled in your crawlspace, flooding your storage. In order to prevent complications like water or mold damage, it is imperative for you to call for professional help immediately.

When you get in touch with SERVPRO, we make it our goal to arrive at your home within hours of your initial call. Our team of IICRC-certified technicians can bring advanced technology to combat the flooding inside of your home and return it to its preloss state. Once we investigate the damage and devise the best method of restoration, our team can begin working.

Our SERVPRO techs can use equipment such as extractors and submersible pumps to remove the standing water as fast as possible. Extractors are particularly useful to remove the excess moisture from the extra drapes stored in your crawlspace. Because they are equipped with heating elements, they make drying out heavy fabrics easier.

SERVPRO can measure the moisture levels of your home and employ further equipment to ensure that your home is acceptably dry. Our technicians can set up air movers, ventilation fans, and dehumidifiers to get the moisture under control and help prevent mold or water damage inside your home.

When a severe ocean-based storm causes flood damage to your property, it is not wise to wait. Reach out to SERVPRO of Largo by phoning (727) 586-0060. Night or day, we can take the flooding away.


Click here for more information on Pinellas County.